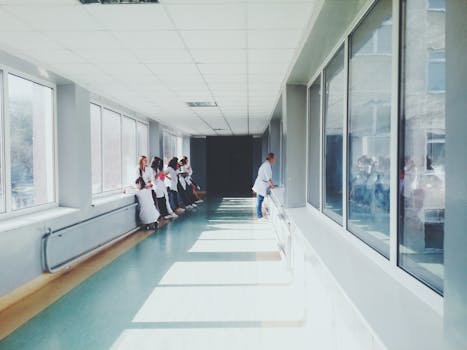 I recently read a great article in the New York Times about an inspiring young doctor who is seeking to change the way Americans view and handle death.  As a result of his own challenging life experiences, Dr. B.J. Miller, a physician specializing in palliative care in the San Francisco area, is on a mission to improve the way we die.  He seeks to alter our system in a way that spends more time listening to the patient and targeting not only the physical needs of the patient, but the emotional needs as well.  I found the article inspiring but also heartbreaking, when thinking about the millions of Americans suffering with end of life care that does nothing to meet their emotional need.
While this article speaks to what positive changes may come to the American healthcare system down the line, we must also recognize the reality that, for most of us, we will spend the end of our days in an emotionally sterile hospital or nursing home.  But all hope is not lost!  With some up front planning, you can ensure control over a process that otherwise may leave your wishes out of the equation.  What can you do now to express your wishes when your health begins to decline?  Here are a few suggestions:
Health Care Power of Attorney

– This document allows you to designate who you wish to act on your behalf for medical decisions, should you not be able to act independently. Within the document, you can express your medical wishes, such as that you wish to be kept at home for as long as possible.
HIPAA Authorization

– This document identifies the individuals who you wish to have access to your medical information.
Living Will

– This document controls final stage of life decisions. It can be tailored to your wishes, but most clients wish to indicate that they do not want any extraordinary measures taken on their body, should they be in a medically-declared end of life condition.
Long Term Care Insurance

– If within your means, it is always a great idea to have long term care insurance. This insurance policy would cover you, should you require long term medical care.  Without this insurance, you could be looking at a bill of upwards of $6,000 per month for quality assisted living or nursing home care.
Medicaid

– While many of you likely believe you would not be eligible for the government program, you'd be surprised. If you were to be eligible for Medicaid, out of home care costs could be covered by the government program, instead of coming out of your pocket.
A Conversation with Your Loved Ones

– Don't forget the value in sitting down with your loved ones and expressing to them what your wishes are. When you are no longer able to advocate for yourself, these will be the individuals handling your affairs.  Make sure they are aware of your wishes, so they can do everything they can to carry them out. 
No one wants to lose control as they approach end of life matters.  With proper planning today, you can lay the groundwork for ensuring that your wishes for the final stages of life are met with the love and dignity you deserve.  Give me a call and let's discuss!