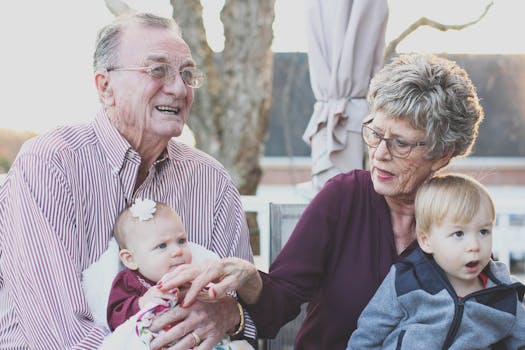 Did you know that according to the Alzheimer's Association, more than five million Americans are currently affected by Alzheimer's disease and dementia, with a new case developing every 66 seconds?  Unfortunately, it's an all too common occurrence in my line of work that I meet with clients with family members recently diagnosed with dementia.  In these situations, the family member is understandably shaken and unsure about what the future will hold.  The situation can be especially devastating when the patient diagnosed is still young and in the prime of their life. 
In these situations, it's my job to ensure that the patient and the family are protected from a legal standpoint.  This early period is a critical time for getting an estate plan in order, before the patient loses capacity and suffers others medical challenges.  What documents must be executed immediately upon a diagnosis?  The answer is actually that these documents should have been completed long before this new situation.  However, if they haven't been, the following is what must be completed right away, provided the patient still has capacity to act: 
1. Durable Power of Attorney - This document will allow a trusted loved one to act on behalf of the patient, once the patient loses the capacity to act for himself/herself.  It allows the loved one to manage all the financial and legal affairs, and a well drafted document also provides additional protections, such as allowing for Medicaid and tax planning. 
2. Health Care Power of Attorney - Another critical document, the Health Care Power of Attorney allows the individual to designate who he/she wishes to make health care decisions, when the patient is unable to make them for himself/herself. 
3. HIPAA Authorization - Connected with the Health Care Power of Attorney, this document allows one to designate who he/she wishes to be able to access his/her medical information.  Without this document, medical providers will not speak with anyone other than the patient. 
4. Living Will - The Living Will allows the individual to indicate whether he/she wants to be sustained by artificial means, if in an end of life condition. 
In addition to these important documents, it is also critical to speak with your estate planning and elder law lawyer about other planning needs.  For older individuals, there's the issue of Medicaid planning - while you may not expect to be eligible for such benefits, you may be surprised to learn about the availability of certain resources, if the right planning is undertaken.  For younger individuals, perhaps guardianship planning or other steps to ensure your minor children are protected is needed.  
No matter the specifics, when a diagnosis like Alzheimer's and dementia hits for your family, it is important to be prudent about planning for the future.  As a Florida Bar Certified Attorney in both Estate Planning and Elder Law, I can guide you through the process of preparing the documents that will protect your loved ones and yourself.  While a diagnosis like this is never easy, being prepared can at least provide some semblance of peace of mind.